New York Brick Oven Company
The revolving brick oven by the New York Brick Oven Company stands alone in the fantastic world of brick ovens. It offers a variety of features that make life easier for the owner-operator, in addition to producing a perfectly cooked pizza. Contact ESI today to learn more about the products by New York Brick Oven Company.
No Need for a Long Pizza Peel
Unlike old-fashioned fixed deck brick ovens, the entire cooking surface rotates and is usable for cooking. Given the space taken up by the fire and a few inches surrounding it, fixed deck ovens may be larger but have less valuable cooking surfaces. The pizza rotates in a rotating oven, eliminating the requirement for a long pizza peel and the need to reach far inside the oven.
Less Skilled Labor
Because the pizza does not need to be turned and moved while it cooks, less skilled labor is also possible. During most hours, they may easily produce pizza and keep an eye on the oven. Teaching a new staff member how to use the revolving brick oven is relatively simple, and it doesn't take months or years to develop expertise.
Ease of Operation and Consistency
A lot of skill is needed to maintain the proper temperature in 100% wood-fueled ovens since you must continually watch how much wood you put in the oven. The rustic allure of a wood-burning oven and the convenience and dependability of a modern oven are combined in a revolving oven, giving you the best of both worlds. Because hot areas and cold regions are eliminated, pies are consistently baked to perfection.
No More Long Waiting Times
Long waiting times are also a thing of the past, thanks to the results of the rotating ovens' constant and continuous heating. Rotating ovens are now widely used by top operators across the nation, and many new business owners are getting an early start by using this essential piece of equipment to produce excellent pizza.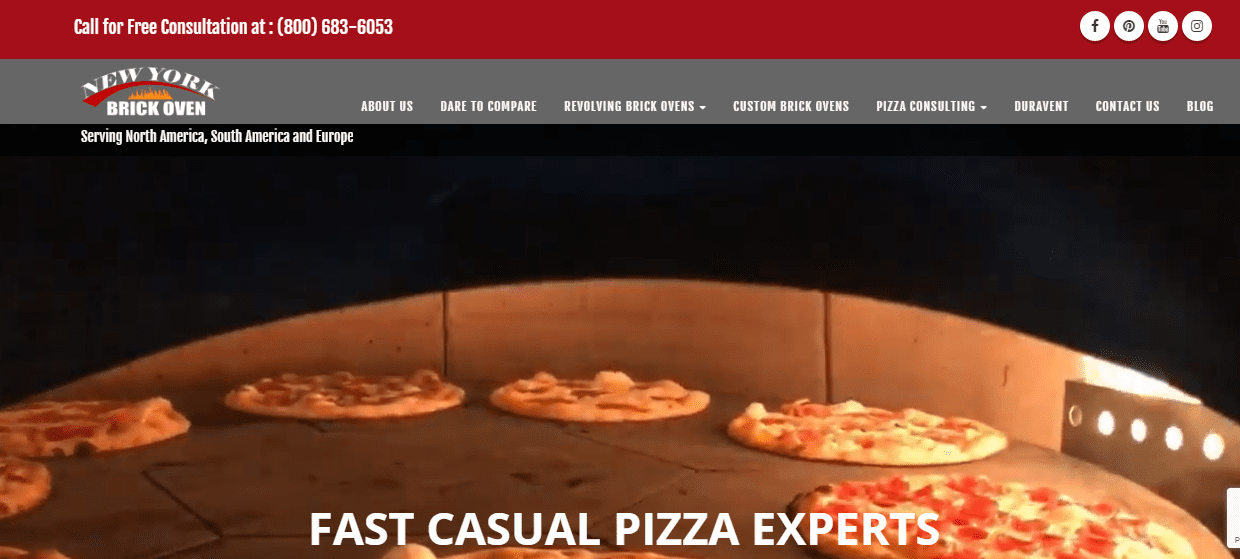 Key Features
The World's Best Pizza Oven
Wood-Fired Gas Combinations
Patented Heated Revolving Floor (Only One in the Industry)
Digital Temperature Control
Adjustable Revolving Floor Speed
Easy Clean Out Drawers for Ash Removal
Viewing Window
Glass Door Heat Shield
Ability to Customize Revolving Ovens for Your Needs
Company Website