Equipment Offered by Migali in the District of Columbia, VIRGINIA AND MARYLAND
Migali has been producing top-notch commercial refrigerators and kitchen equipment since 1955. They provide a wide range of products that will satisfy your commercial kitchen's demands.
Migali's commercial refrigerators and freezers offer a wide choice of options, sizes, and capacities to guarantee that your food products are stored conveniently, safely, and at the proper chilling temperatures. With high BTU rates, stainless steel exteriors, and a stunning, heavy-duty construction, Migali's commercial cooking equipment will help you produce culinary masterpieces for many years.
Contact ESI to learn more about the products by Migali in the District of Columbia, Maryland, and Virginia.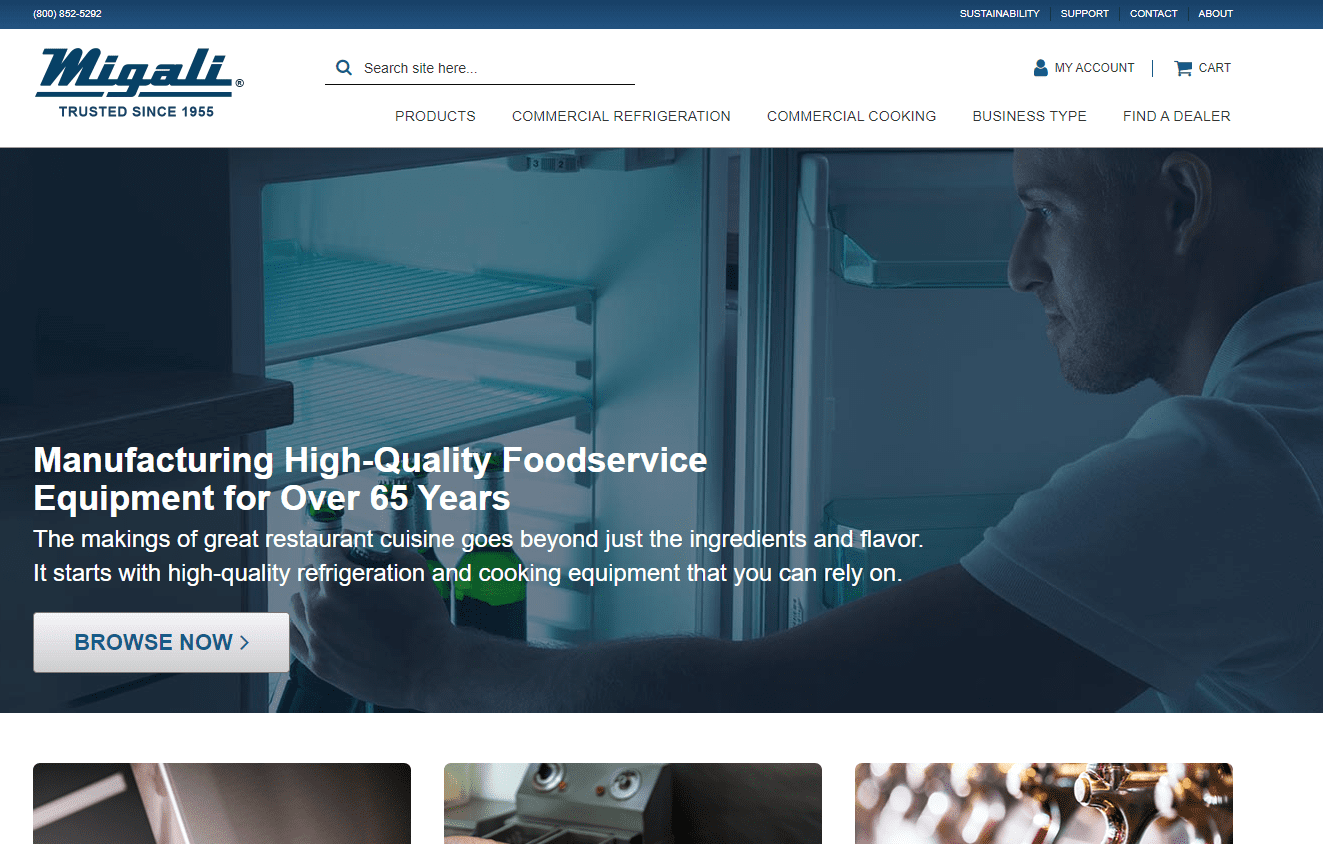 Featured Items
Commercial Refrigerators
Commercial Freezers
Commercial Cooking Equipment
Company Website