Equipment Offered by Clabo Group SpA in the District of Columbia, VIRGINIA AND MARYLAND
Present your delicious culinary creations such as ice cream, gelato, pastry, cakes, and deli products with food displays by Clabo Group SpA in the District of Columbia.
Clabo Group SpA, a company with a 53-year history and more than 200 employees globally, is the market leader in the design and production of high-end, Italian-designed showcases for the food service sector. The introduction of European-styled food displays into the US and Canada was pioneered by Clabo USA Inc., a wholly owned subsidiary of Clabo Group SpA.
Their extensive network of food service consultants and designers has specified their brand names—OTL ORION, FB De Ranieri, and Artic—in many projects throughout the US and Canada over the past few decades.
At Clabo Group SpA, designing and manufacturing beautiful, well-engineered showcases is a conscious effort with a clear mission: to help clients display their culinary creations with various design options. Many of the most well-known bakeries, gelaterias, ice cream shops, restaurants, cafes, hotels, casinos, and spas around the globe have the brand's display cases.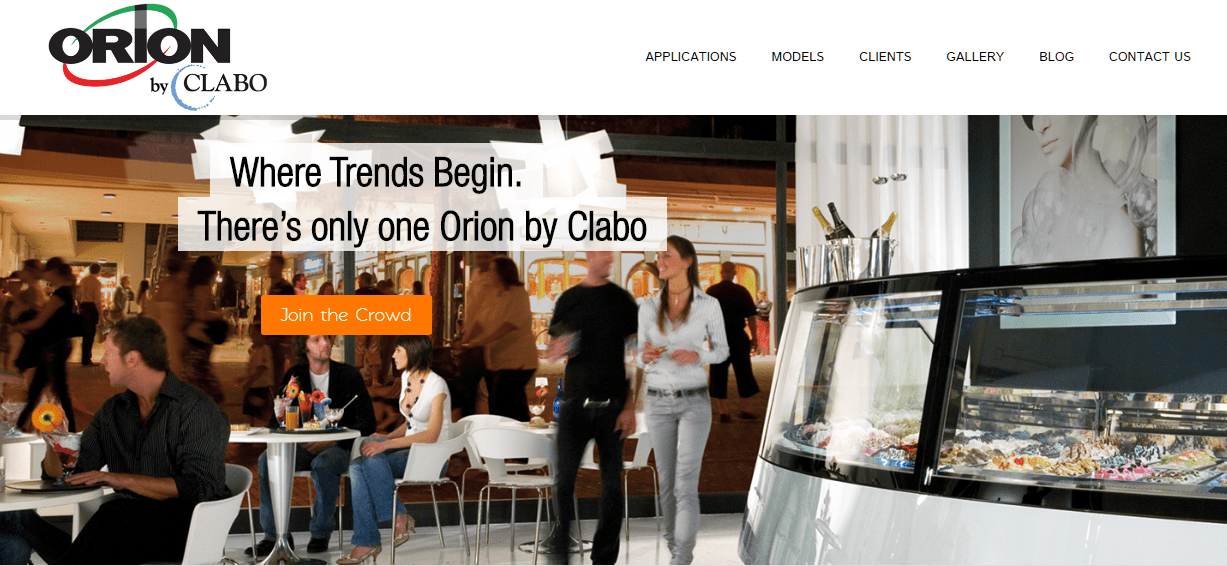 Motto
Featured Items
Ice Cream or Gelato Cases
Pastry and Deli Cases
Chocolate Cases
Frozen Cake Cases
Grab-N-Go Cases
Custom Options
Company Website