SaniServ was first established as an amusement park equipment manufacturer in Indianapolis, IN, in 1929. They created the first frozen custard machine two years later. Their innovations paved the way for automation in the food service industry, which helped fuel the 1950s fast food boom.
The SaniServ division of products is currently accessible to all client bases in the food service sector, including consultant-specified bid and institutional work, government and military organizations, as well as private businesses.
Contact ESI to learn more about the products by SaniServ in the District of Columbia, Maryland, and Virginia. Food businesses can easily produce ice cream, yogurt, shakes, and beverages with their machines.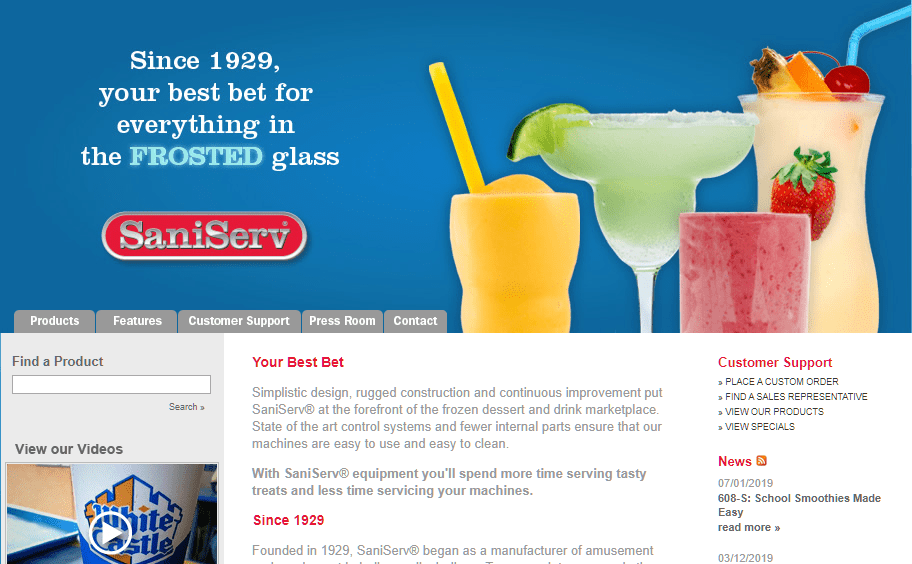 Featured Items
Ice Cream or Yogurt Machines
Shake Machines
Frozen Beverage Machines
Batch Freezers
Company Website