Equipment Offered by FAEMA in the District of Columbia, VIRGINIA AND MARYLAND
Today, Faema's professional machines anticipate market needs and the innovative functionality and design of its products provide baristas with the perfect instrument for expressing their talent.
Espresso machines for every need. Our grinder-dosers provide top quality, performance and design and our Superautomatic machines provide top quality in every cup of coffee.
Contact ESI for more details about the products by Faema in the District of Columbia, Maryland, and Virginia.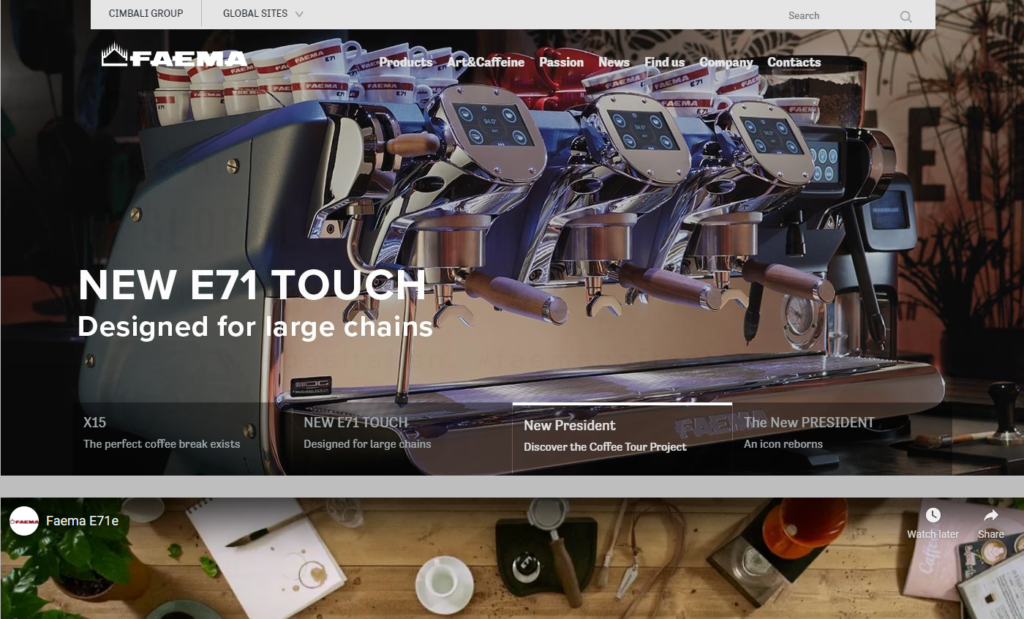 Featured Items
Traditional coffee machines
Superautomatic coffee machines
Grinder-dosers
Accessories for coffee machines
Company Website